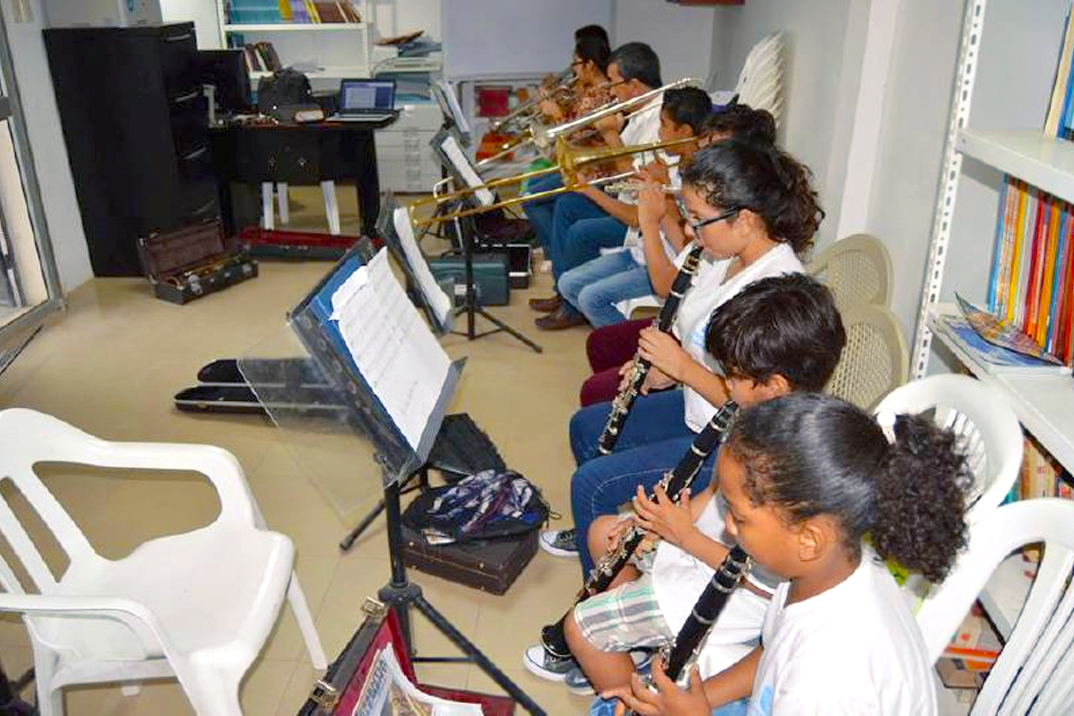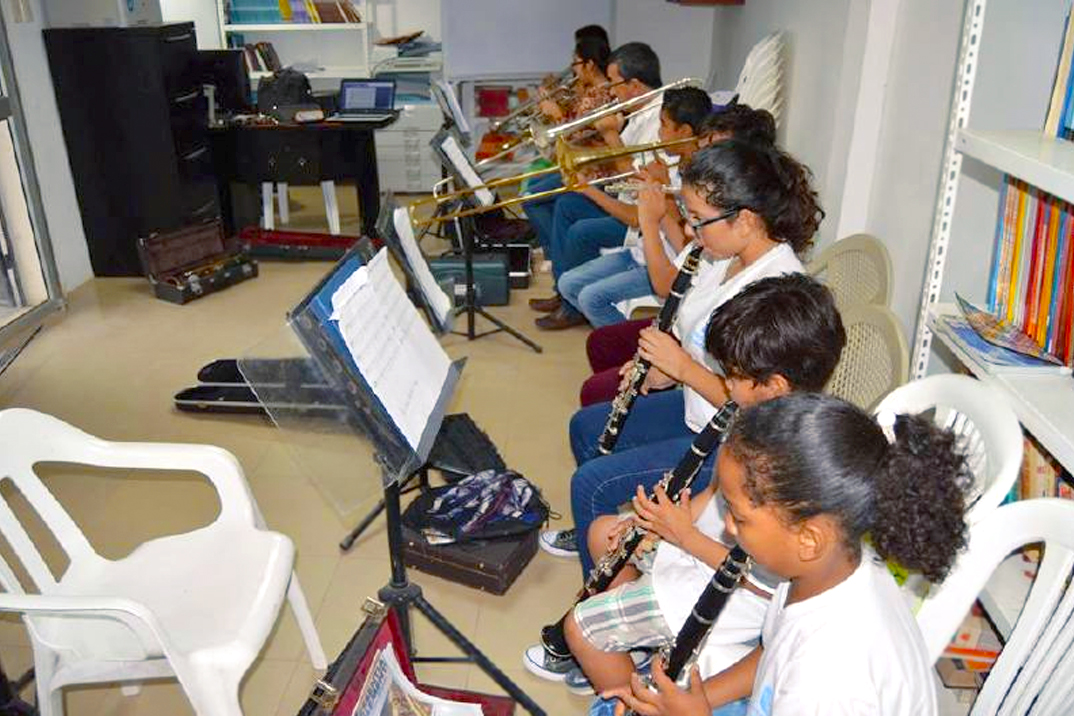 SAN CARLOS SUGAR, SUPPORTING CHILDREN AND TEENAGERS TALENTS!
The future of underprivileged children and teenagers is in our hands! Thus, it is important to guide and raise them properly, in order to keep them away from dangerous situations. This has been the mission of Centro de Expresión Musical (Musical Expression Academy), one of the programs offered by Fundación Huancavilca (Huancavilca Foundation), an organization established by Azúcar San Carlos alongside other firms.
The Musical Expression Academy started working since 2002 and it has two premises located in the south of the city, Monte Sinaí and Flor de Bastión. It offers its students the possibilities of learning to play several musical instruments, such as violin, viola, cello, double bass, clarinet and so on.
This knowledge of academic music helped students form the Orquesta Sinfónica Infanto Juvenil del Guasmo (Guasmo Youth Symphony Orchestra) with over 30 young musicians. They have performed 200+ times in the country and several times in international music festivals.
"Results speak for themselves, we created up to four generations of musician in this young talent program", Juan Francisco Villafuerte, director of the Foundation, states.
This year, Stefanía Merchán became the new director of the orchestra at the age of 27. This violinist returns home after finishing her studies in Ukraine, to lead the place that gave her the wings to distinguish herself in music.
It is our great pride and honor to support this magnificent initiative and to see how great talents have been discovered these past 17 years, boosting Guayaquil and Ecuador's reputation.
For more information about Fundación Huancavilca's other programs, visit www.huancavilca.org.ec