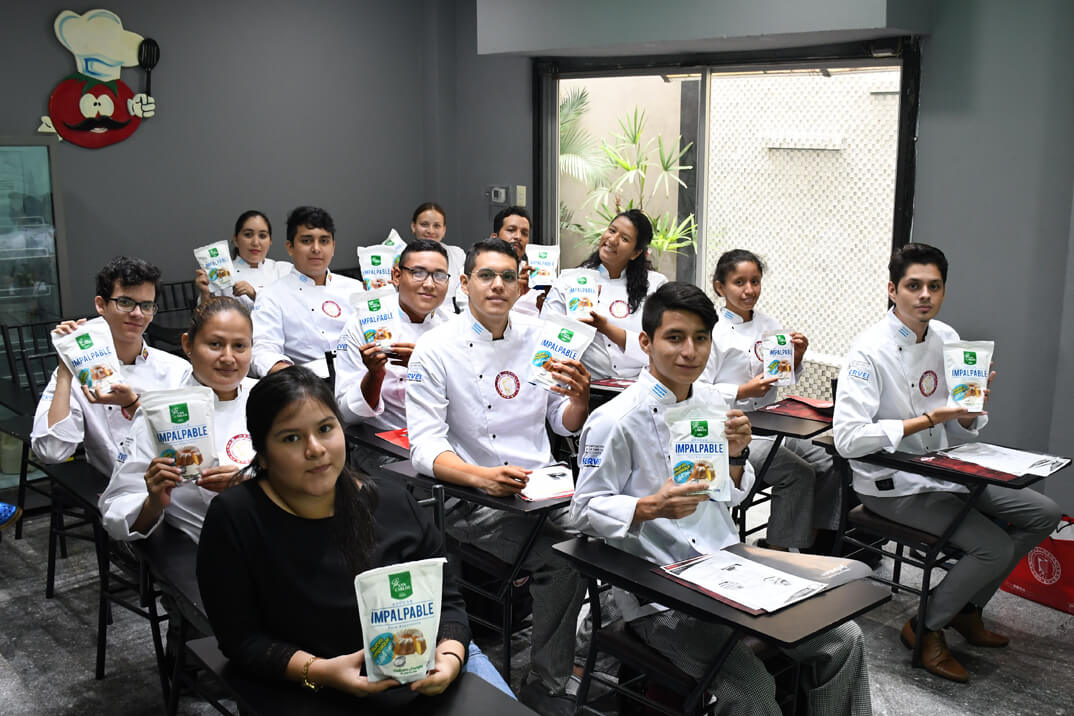 San Carlos Sugar Welcomes to the new students of Culinary School
180 gastronomy lovers took their first step in their professional carrers as Pastry and Bakery Chefs. The Escuela Culinaria de las Américas, a renowned culinary school in Guayaquil, opened its door to their new students in Culinary Art, held on February 3, 2020 and Pastry and Bakery Chef held on February 5.
As a welcome present, Azúcar San Carlos gifted them a sample of our Powdered Sugar. This formula apart from being designed to pastry, bakery and dessert decoration, counts with a practical and new packaging: easy open, self-standing bag, and Ziplock. We guarantee our product will accompany these Chefs throughout their whole careers, from the kitchen classroom of Escuela Culinaria to the most renowned kitchens in both Ecuadorian and international kitchens.
Escuela Culinaria also received more than a dozen mini Chefs, and almost 30 junior chefs. They will learn the kitchen craft for a month and a half during summer, and they will learn and practice how to prepare superhero cupcakes. Azúcar San Carlos will be in charge of providing flavor with their sugar and the little ones with their creativity giving life to their most beloved superheroes.
Azúcar San Carlos trusts in each of these Chef's passion about baking, added to the education and training they will get from Escuela Culinaria de las Américas, they will surely shine in the kitchen. We wish them the best of luck in this beautiful, fun and tasty career.
We are more than sugar, we are passion for baking!