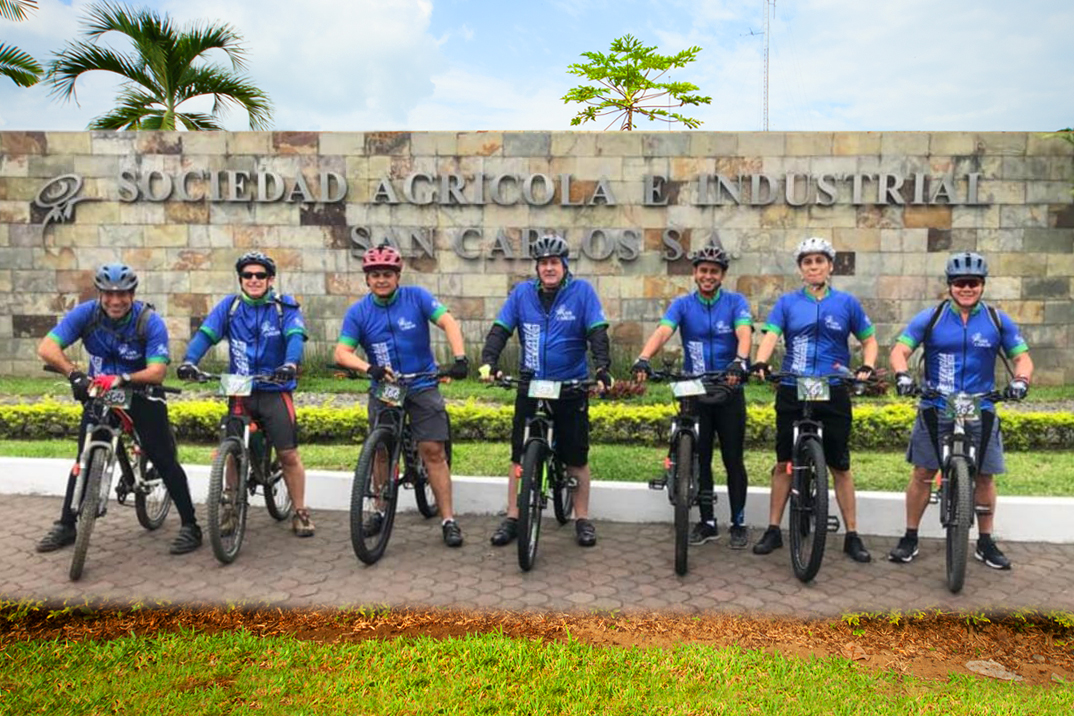 OUR SUGAR SAN CARLOS ENERGY TEAM PARTICIPATES IN CYCLING EVENT!
Our dear Marcelino Maridueña canton has become a cycling destination! The first edition of the "La Sacarosa" race started early in the morning on Sunday, October 20, which gathered talented mountain cyclists from various cities of Ecuador: Puyo, Quito, Cuenca, Riobamba, Ambato, Latacunga, Lomas de Sargentillo, Milagro, Naranjito, San Miguel de Bolívar and Guayaquil.
Ciclopaseos Marcelinos, the city's goverment and the Yánez family held this race, looking to promote love towards cycling. "The objective is to create the first cycling school in the canton for children. There's a lot of potential here", Séndic Yánez says.
The race had 286 participants and it had two different courses: Elite and master categories had 45km (28mi) in length and the rookie category had 35km (22 mi) in length. It started from the canton's center, and the course went through Ingenio San Carlos quarries, La Veinte Mil precinct and part of the Tigrera forest.
MTB Energía San Carlos team, led by John Cadavid, Marketing Manager of Azúcar San Carlos, performed successfully throughout the race..
We are proud of sponsoring this great competition, which not only seeks to encourage cycling, but also promoting good community recreation.
See you next year!