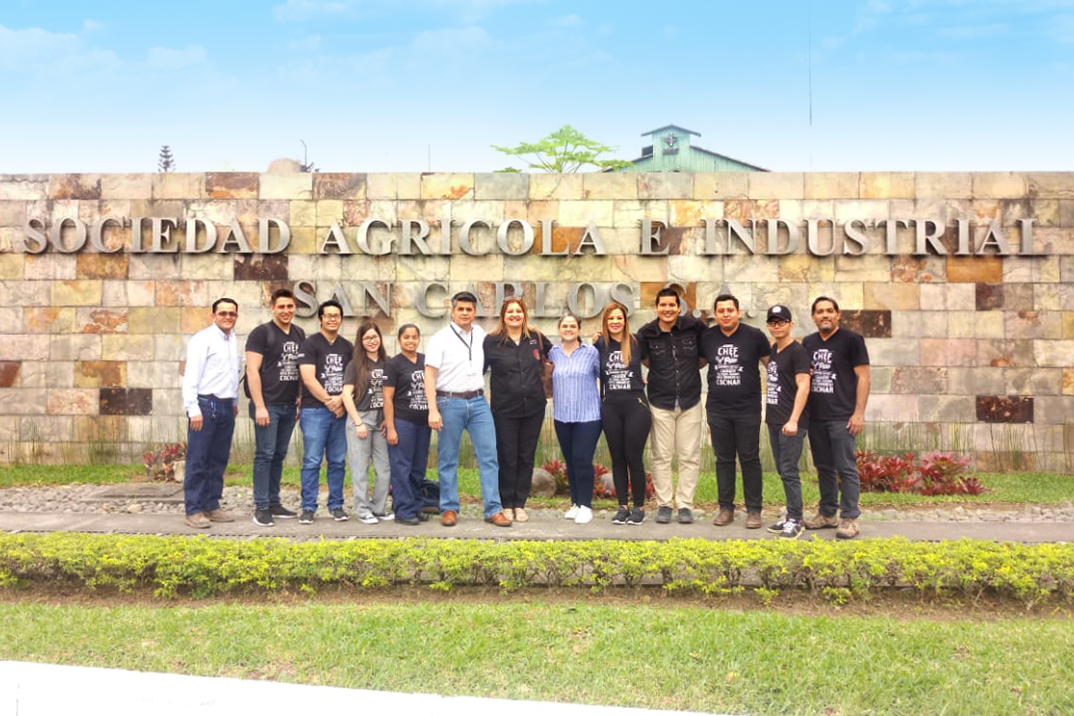 WE ARE THE PERFECT MIX; WE ARE PASSION FOR COOKING!
We are more than sugar; we are passion for cooking! On November 22, students, faculty and authorities of the Escuela Culinaria de las Américas (Culinary School of the Americas) visited our factory. They received a guided tour, strengthening the strategic alliance between the school and Azúcar San Carlos.
During the visit, the school's management and the future chefs of our country could learn about Ingenio San Carlos several processes. Thus, they could have a complete sense of how sugarcane sowing is transformed into our final products, with a sustainable and eco-efficient process.
We are very thankful with Escuela Culinaria de las Américas for being part of this learning event. We are also proud to continue with this strategic alliance with them, that allows us to support their students' future by providing them with high quality products.
Sugar is not just sugar, when San Carlos makes it!