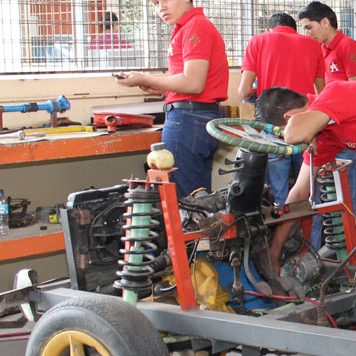 APPRENTICESHIP PROGRAM
The future is in our hands. Our land has seen several generations develop and each year Ingenio San Carlos keep evolving four our community.
The most important pillar of our company is education for young people; thus, we created the Apprentice Program, formed by 35 young people from our neighboring communities.
The programs consist of proper technical training for developing our students' vocation, for free. The programs last for three years with dual training (theory and practice) with a face to face modality in our facilities.
Our students may obtain their Specialist Diploma in Automotive Mechanics, Industrial Mechanics, or Industrial Electricity and Electronics. Ingenio San Carlos trains young people so that they can work for any company, contributing to raise their families' income.
Be part of our work community!!